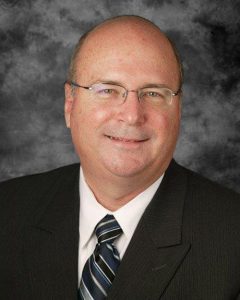 September 1, 2020
Des Plaines, IL
Today, Robert Rigdon officially begins his tenure as the CEO of SunGas Renewables, a full-service supplier that designs, fabricates, delivers, and commissions complete gasification systems to produce low-carbon renewable biofuels and chemicals.
Robert brings decades of executive leadership to SunGas and has unparalleled experience leading the deployment of gasification systems globally. He has deep knowledge of the gasification technology developed by GTI and now offered by SunGas Renewables.
From 2008 to 2020, Robert held executive leadership positions including President and CEO at Synthesis Energy Systems, Inc. (SES), where he was responsible for overseeing the commercialization, implementation, and operation of SES's gasification projects worldwide.
Under Robert's leadership, SES commercialized gasification technology based on U-Gas® technology licensed from GTI. He played an integral role in establishing multiple business enterprises in China, which completed five industrial scale-gasification projects between 2008 and 2016. In addition, he also established gasification technology and equity business platforms in Australia and Europe.
Prior to joining SES, Robert held senior positions in GE's gasification business in a variety of capacities, including Director of Commercialization for GE's Integrated Gasification Combined Cycle (IGCC) product, and Director of GE's Industrials and Chemicals Gasification business.
Robert also worked for Texaco for 23 years, holding positions of increasing responsibility in chemical manufacturing operations and development, construction, and start-up of new, large-scale facilities at the company's largest chemicals plant in Texas. He is a Mechanical Engineer with a B.S. degree from Lamar University in Beaumont, Texas.
"We are tremendously fortunate and excited to bring such an accomplished executive to the CEO position of SunGas," said SunGas Renewables' Chairman of the Board, Ron Snedic. "Robert has intimate knowledge of the technology, market, and industry and brings his experience and leadership skills to our company as we aspire to be the leading provider of biomass gasification systems worldwide."
About SunGas Renewables
SunGas Renewables, a wholly-owned subsidiary of GTI International, Inc., provides gasification systems for large-scale production of renewable low-carbon biofuels and chemicals. The result of the SunGas gasification process is a clean, syngas, which is critical for the effective and successful production of these products. GTI International is a wholly-owned subsidiary of GTI.